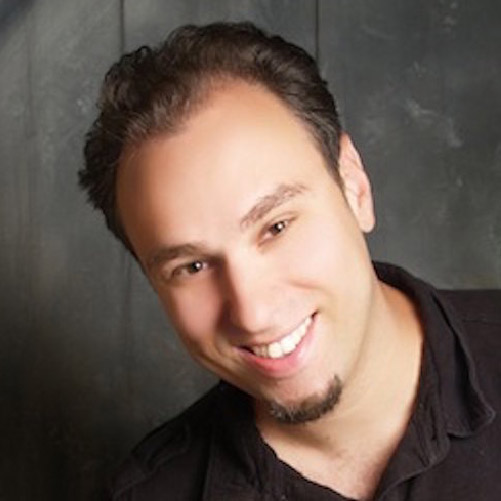 Michael Aaron, Ph.D.
Michael Aaron, Ph.D., is a psychotherapist, author, and speaker, specializing in the field of human sexuality. He is a recognized expert on a variety of sexuality issues, including sexual minorities, alternative/kink/polyamory lifestyles, sex workers, discordant desire and infidelity in couples, sexual dysfunction and anxiety, gender and orientation confusion, and sexual compulsivity. He has been interviewed in numerous media outlets, online podcasts, and magazines, such as the New York Times, Wall St Journal, CNN, Reuters, Huffington Post, Cosmopolitan, Men's Health, Women's Health, Men's Fitness and Vice.com. He is a member of the Advisory Board of Men's Fitness Magazine and blogs for Psychology Today. He is certified as a Sex Therapist by the American Association of Sex Educators, Counselors and Therapists (AASECT) and is a Diplomate of the American Board of Sexology. His book Modern Sexuality is an Amazon bestseller in the category of human sexuality.
His website is www.drmichaelaaronnyc.com.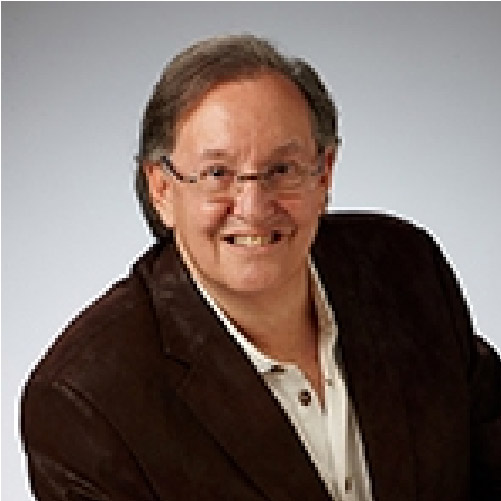 Stanley E. Althof, Ph.D.
Stanley E. Althof, Ph.D., is Professor Emeritus of Psychology in the Department of Psychiatry at Case Western Reserve University School of Medicine in Cleveland, Ohio. In 2004 he moved his clinical practice to West Palm Beach, Florida where he opened the Center for Marital and Sexual Health of South Florida. Dr. Althof is on the Consulting Staff of Good Samaritan Hospital in West Palm Beach. He and his two former partners were the 2005 recipients of the prestigious Masters and Johnson Lifetime Achievement Award.
In addition to teaching and clinical practice, Dr. Althof also consults with several major pharmaceutical companies to develop and validate outcome measures, design research methodologies, and conduct clinical trials on a variety of new treatment options for male and female sexual problems. Dr. Althof is Past-President of the International Society for the Study of Women's Sexual Health (ISSWSH), Past-President of the Society for Sex Therapy and Research (SSTAR) and the Tri-State Group Psychotherapy Society. He serves on the editorial boards of the Journal of Sex and Marital Therapy, Menopause and the International Journal of Impotence Research and is an ad hoc reviewer for several other journals. He is the Associate Editor of two books- Handbook of Clinical Sexuality for Mental Health Professionals and Male and Female Sexual Dysfunction.
As a skilled clinician and scientist, Dr. Althof's research focuses on the psychosocial aspects of sexual dysfunction and their impact on men, women, and couples. He has been instrumental in the development of sex therapy as a sub-specialty. Dr. Althof is the author of many original publications and has contributed numerous chapters to leading textbooks in psychiatry, urology, and sex therapy. He is a highly sought after lecturer and travels extensively both internationally and within the United States to present his research findings.
Dr. Althof received his Ph.D. in clinical psychology from Oklahoma State University in Stillwater, Oklahoma. He completed an internship in clinical psychology at University Hospitals of Cleveland, which was followed by additional postgraduate work at the Menninger Foundation in Topeka, Kansas.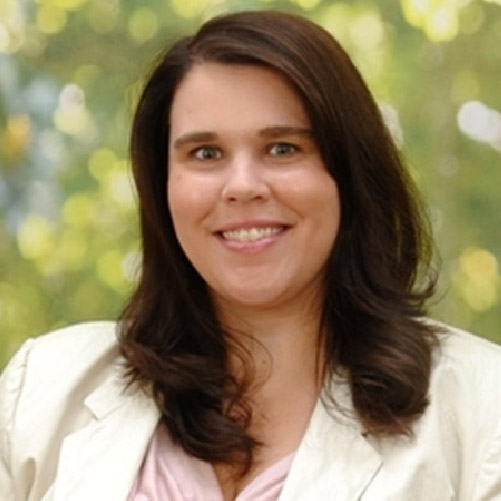 Melinda Gronen, M.A.
Melinda Gronen, M.A. is a licensed clinical social worker who received her Master of Arts degree from the University of Chicago in 2000. Melinda spent 10 years performing forensic child abuse assessments as part of the multi-disciplinary Protective Services Team at the Ann & Robert H. Lurie Children's Hospital of Chicago. Melinda is currently the owner of Melinda Gronen Counseling, LLC where she specializes in providing counseling for adults and children who have experienced trauma as well as Caped Crusader Consulting, where she provides trainings at organizations across the country in the area of child maltreatment and trauma. Melinda is a contract therapist in community schools working with children impacted by traumatic loss and community violence. Additionally, Melinda is an adjunct professor at the University of Illinois at Chicago's Jane Addams College of Social Work, Erikson Institute, and the University of Chicago's School of Social Service Administration.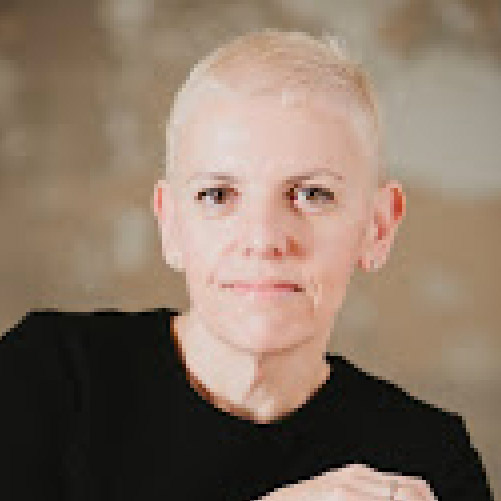 Dr. Anne Katz
Dr. Anne Katz is the certified sexuality counselor at CancerCare Manitoba and Clinical Nurse Specialist at the Manitoba Prostate Centre. In these roles she counsels men and women with a history of cancer who are experiencing sexual and relationship challenges. She also supports couples through recurrence and treatment decisions at that point. She is the fertility preservation counselor for the organization and also runs a sexual rehabilitation program for women after radiation therapy.
Dr. Katz is the editor of the Oncology Nursing Forum, the premier research journal of the Oncology Nursing Society. She was inducted into the American Academy of Nursing in 2014.
She has been an invited speaker at multiple international conferences and meetings in North American, Europe and beyond where she has educated health care providers and cancer survivors about cancer, sexuality, and survivorship.
She is the author of 12 books for health care providers and health care consumers on the topics of illness and sexuality as well as cancer survivorship. Two of her recent books have won prestigious awards, including the SSTAR 2015 Consumer Book of the Year Award for her book Prostate Cancer and the Man You Love: Supporting and Caring for your Partner and the 2016 Prose Award for Meeting the Need for Psychosocial Care in Young Adults with Cancer.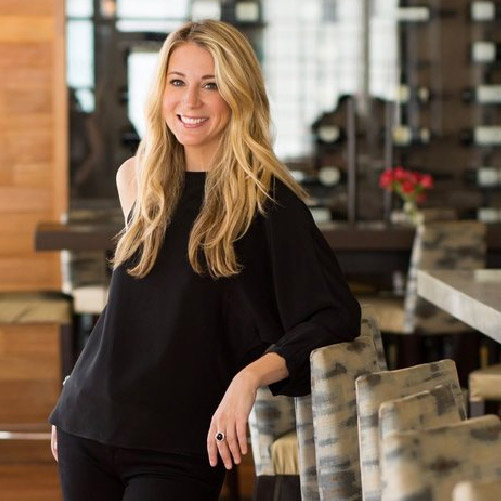 Logan Levkoff, Ph.D.
Logan Levkoff, Ph.D., is an AASECT certified sex educator and served on the AASECT Board of Directors. She received her Ph.D. in Human Sexuality, Marriage, and Family Life Education from New York University and an M.S. in Human Sexuality Education and a B.A. in English from the University of Pennsylvania. She lives in New York City with her husband, son, and daughter.
A recognized expert on sexuality and relationships, Dr. Logan Levkoff encourages honest conversation about sexuality and the role it plays in our culture. Logan makes it clear that sex and sexuality are not "dirty" words; she works to create an environment where people feel comfortable asking (and getting answers to) their most personal questions. Logan empowers children, adolescents, and adults to embrace their sexuality and challenge the impractical, and often unhealthy, messages that they are exposed to.
Logan is dedicated to perpetuating healthy and positive messages about sexuality and relationships. She speaks on a wide range of issues, including sexual health and sexuality education, trends in sexuality, relationship hurdles, and the role of sexuality in pop culture and politics. For over a decade, Logan has been teaching groups of all ages and from a variety of backgrounds.
She has designed and implemented sexuality education programs, faculty development, and parent education in many secular and religious independent schools, universities, medical schools, and community organizations. Logan's work with teens and parents has been profiled in numerous publications, including The New York Times.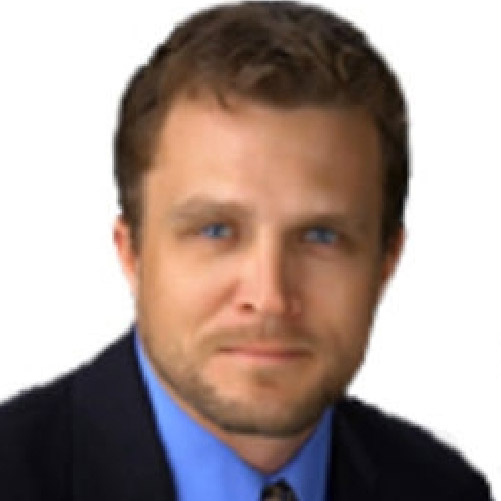 David Ley, Ph.D.
David Ley, Ph.D., is a clinical psychologist in practice in Albuquerque, New Mexico. He earned his bachelor's degree in philosophy from the University of Mississippi and his master's and doctoral degrees in clinical psychology from the University of New Mexico. Dr. Ley is licensed in New Mexico and has provided clinical and consultative services in numerous other states.
Dr. Ley is an internationally recognized expert on issues related to sexuality, pornography and mental health. He has appeared on television with Anderson Cooper, Katie Couric, Dr. Phil and others. His work has been discussed in publications ranging from the LA Times and the London Telegraph to Playboy and Hustler magazines. He has published extensively in both the academic and popular realms of scientific literature. His books, The Myth of Sex Addiction (2012) and Insatiable Wives (2009) blend a client-centered narrative with a rich understanding of psychology, biology and sociology. Dr. Ley is also executive director of New Mexico Solutions, a large behavioral health and substance abuse outpatient program and he consults across the U.S. on mental health and sexuality-related issues. As a result, Dr. Ley is able to bring a broad, practical approach to help mental health clinicians effectively address sexuality-related issues.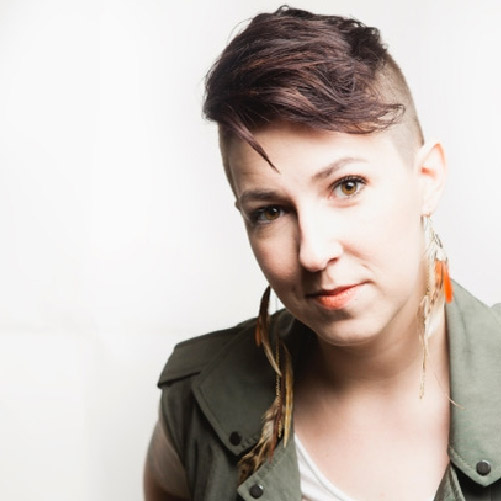 Rena McDaniel, M.Ed., LCPC
As a pleasure-positive sex therapist and educator, Rena McDaniel, M.Ed., LCPCspecializes in supporting you in developing confidence and joy in your own unique skin, sexuality, & relationships. Rena is dedicated to helping folks find new avenues of pleasure & connection in their life. She holds a Master of Education in Community Counseling from DePaul University in Chicago and is a Licensed Clinical Professional Counselor in Illinois. Rena graduated from the University of Michigan's Sexual Health Certificate Program with specializations in Sex Therapy and Sexuality Education.
Through her brand, Practical Audacity, she has been featured in media sources such as Shape, Health, & Bustle as a sexual health and relationship expert through her collaboration with Lifestyles & SKYN Condoms. She provides workshops, coaching, speaking, and consultation for professional audiences, as well as the general public, on topics related to gender and sexual diversity, eroticism, and relationships.
Rena is also the Chief Operating Officer and a Staff Therapist at IntraSpectrum Counseling, a group private practice in Chicago that specializes in the LGBTQ Population.
Find her at practicalaudacity.com & intraspectrum-chicago.com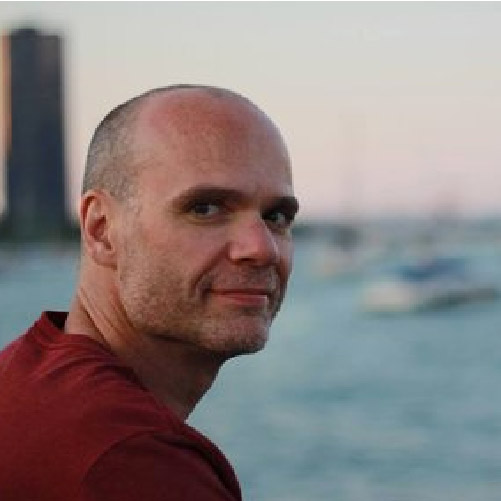 Korey McWilliams
Korey McWilliams, is a Licensed Clinical Professional Counselor in the state of Illinois. Korey received his Master's degree in Clinical Psychology from The Illinois School of Professional Psychology in 1996 as well as a Master's degree in Industrial/Organizational psychology in 1990. Korey has over twenty year of experience working with individuals, couples, and businesses as a psychotherapist, educator, and consultant. Korey currently teaches human sexuality at a local university and is working towards certification as a sex therapist.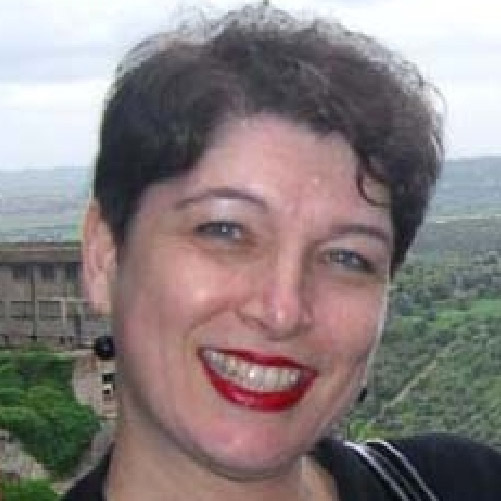 Hani Miletski
Hani Miletski is a psychotherapist in private practice in Bethesda, Maryland with over 20 years of clinical experience. She is certified as a Diplomate of Sex Therapy and as a Sex Therapy Supervisor by the American Association of Sexuality Educators, Counselors, and Therapists (AASECT). Dr. Miletski has trained and supervised therapists and professionals in the field of human sexuality throughout the world, and has presented at various national and international conferences. She is the author of Mother-Son Incest: The Unthinkable Broken Taboo Persists, Understanding Bestialtiy and Zoophilia, and a variety of other articles and chapters in the professional literature. She is a licensed clinical social worker and has a Doctorate in Human Sexuality from the Institute for the Advanced Study of Human Sexuality. Dr. Miletski was born is Israel and served in the Israeli Defense Forces as an officer before coming to the US at the age of 24.
Dr. Erika Pluhar
Dr. Erika Pluhar is a Licensed Marriage and Family Therapist and Licensed Professional Counselor. She is certified as a Sex Therapist and Sexuality Educator by the American Association of Sexuality Educators, Counselors, and Therapists. In addition to private practice in couple and sex therapy, she has researched and taught in the field of human sexuality for over 15 years.
Dr. Pluhar received a Ph.D. in Human Sexuality from the University of Pennsylvania and earned M.S. and Ed.S. degrees in Professional Counseling from Georgia State University. As an undergraduate at Cornell University, she focused her B.A. studies on human sexuality and religion.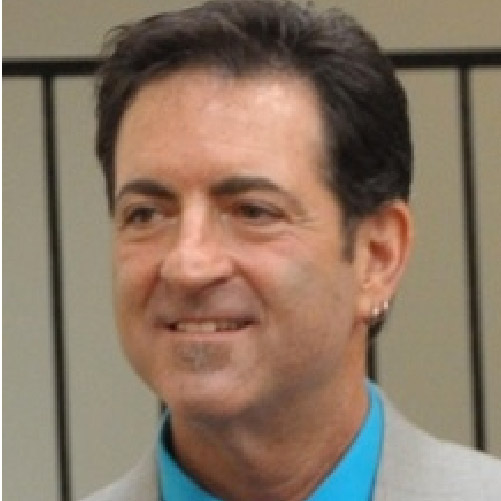 Lawrence Siegel, MA, CSE
Lawrence Siegel, MA, CSE, is a Clinical Sexologist, certified by the American Association of Sexuality Educators, Counselors, & Therapists (AASECT) as a sexuality educator, and is a Fellow with the American Academy of Clinical Sexologists. In addition to being former President and current Director of Education & Training for Sage Institute for Family Development, Larry serves on faculty at Nova Southeastern University, Burnett International College, Kaplan University, and Palm Beach State College. As an educator, trainer, and consultant for the past 28 years, Larry has traveled extensively – both around the US and abroad – training all levels of health and mental- health professionals and is recognized as a leading educator in the area of sexuality, sexual medicine, and sexual therapies. Larry is also widely published, in both popular and peer-reviewed media, in such areas as problems with the "sex addiction" model, sexual changes in aging adults, sex and drugs, relationships, and enhancing sexual experiences.
Larry has been honored numerous times in Who's Who of American Teachers and has received several honors for teaching excellence. As president of a non-profit organization, he has also been recognized in Who's Who of American Executives and has consulted with other non-profit organizations on developing effective practice models and training programs. He is a regular guest on radio and television shows and can be found as an expert advisor on such websites as SexualHealth.com and iFriends.net, in addition to numerous guest blogs and podcasts.
Most recently, Larry has joined the faculty of Modern Sex Therapy Institutes, providing sex therapy education and training to mental-health and medical professionals. He has also formed a collaboration with Senior Solutions to present a series of trainings and workshops on senior dating, sex and relationships while working with elder-care communities to develop policies and procedures to effectively address these issues.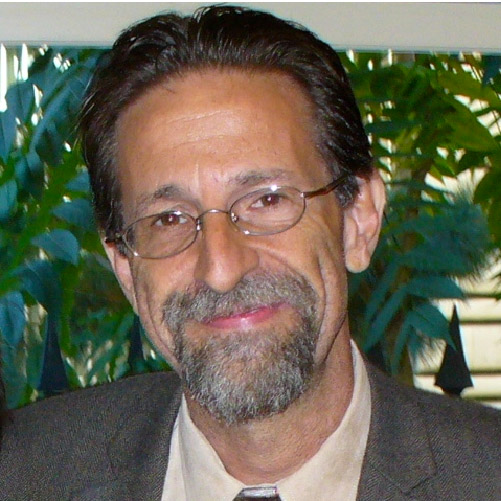 Richard M. Siegel, Ph.D., LMHC, CST
RICHARD M. SIEGEL, Ph.D., LMHC, CST, is the Director of Modern Sex Therapy Institutes, a postgraduate continuing education institute training sex therapists and sexual medicine specialists at multiple sites throughout the country. Dr. Siegel is a Florida-licensed mental health counselor and Board-certified sex therapist, and is certified by the American Association of Sexuality Educators, Counselors and Therapists (AASECT) as a sex therapist and supervisor. He has a rich experiential background, including over 20 years working in sexuality education and addiction treatment, teaching on college campuses, and maintaining a private sex therapy practice. He enjoys a reputation as a seasoned and in-demand workshop and conference presenter, in addition to his work in training and supervising sex therapists.
Dr. Siegel has served AASECT as conference co-chair for three consecutive years, followed by two elected terms as Board Secretary, and has been appointed as the chair of the Supervisor Certification Committee. He is also a Clinical Member of the Society for Sex Therapy and Research (SSTAR), and served on the Executive Committee of that organization as its Membership Officer from 2015-2017.
He completed his Doctoral dissertation at the American Academy of Clinical Sexologists in Orlando, FL, with a research focus on the integration of healthy sexuality and addiction treatment. He has worked enthusiastically to integrate traditional sex therapy into the emergent specialty of sexual medicine, as well as the addiction treatment field.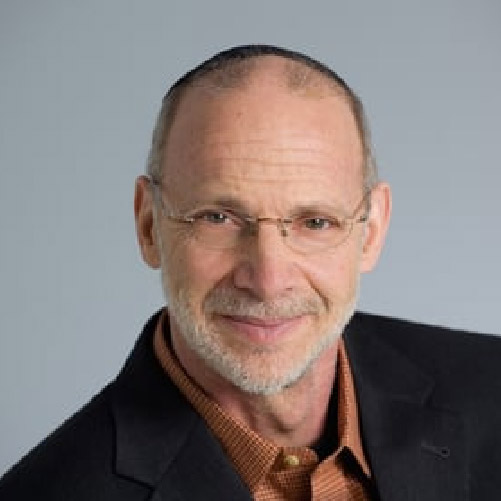 Mitchell Tepper, Ph.D., MPH
Mitchell Tepper, Ph.D., MPH, author of Regain That Feeling: Secrets to Sexual Self-Discovery, brings a lifetime of first-hand experience with chronic conditions and disability to his calling as a Sexologist. Dr. Tepper is an American Association of Sexuality Educators, Counselors and Therapists (AASECT) Certified Sexuality Educator, AASECT Certified Sexuality Counselor, AASECT Certified Educator Supervisor,licensed PAIRS Instructor, sex coach, writer, researcher, public speaker, and self-proclaimed Prophet of Pleasure.
After breaking his neck in 1982 and a short career in business and finance, Dr. Tepper realigned his life with his mission to end the silence around sexuality and disability. Since then he has become an internationally recognized expert in the field and leading advocate for the provision of comprehensive sexual health care in rehabilitation programs, including rehab programs for wounded warriors and their partners. His academic credentials include a Master of Public Health from Yale University, and a PhD in Human Sexuality Education from the University of Pennsylvania where his research focused on pleasure and orgasm in people with SCI. He is currently working on a documentary, Making Love After Making War: Supporting Intimate Relationships for Wounded Warriors and Their Families. Dr. Tepper lives in Atlanta with his wife Cheryl and they have a 19-year-old son, Jeremy.
Michael A. Vigorito, LMFT, CGP
Mr. Vigorito is a sexual health psychotherapist, author and consultant. As a psychotherapist, he provides individual, couples and group psychotherapy for a range of behavioral health concerns. He works with clients concerned about consensual sexual behavior problems, relationship and sexual dissatisfaction, sexual disorders, unconventional erotic interests and sex-drug linked behaviors. Mr. Vigorito has specialized training in co-occurring disorders (e.g. mental health and substance use disorders), domestic violence, mindfulness and clients living with HIV/AIDS.
Along with providing psychotherapy, Mr. Vigorito provides trainings and clinical consultations to help practitioners integrate a sexual health framework into routine mental health and substance use disorder treatment. He co-designed a sexual health assessment and treatment protocol with Douglas Braun-Harvey, which was published in Treating Out of Control Sexual Behavior – Rethinking Sex Addiction (2016). As the sexual health consultant for Behavioral Health System Baltimore, Mr. Vigorito designed and implemented three training programs to promote culturally-competent sexual health care in Baltimore City behavioral health agencies: the Sexual Health Learning Community, the Adolescent Behavioral & Sexual Health Initiative and the Sexual & Gender Training Program. These programs trained providers in conducting sexual health conversations and risk-reduction counseling to prevent HIV infection and teen pregnancies among mental health and substance use disorder treatment-seeking clients. Mr. Vigorito also offers local and national workshops for mental health providers on various sexual health topics, including out of control sexual behavior assessment and treatment, psychotherapy with lesbian, gay and bisexual clients and integrating sexual health into psychotherapy (Please visit the workshops page for a complete list).
Mr. Vigorito is licensed in the District of Columbia and Virginia as a Marriage & Family Therapist [DC LMFT000153; VA 0717001280] and is certified as a Group Psychotherapist through the American Group Psychotherapy Association.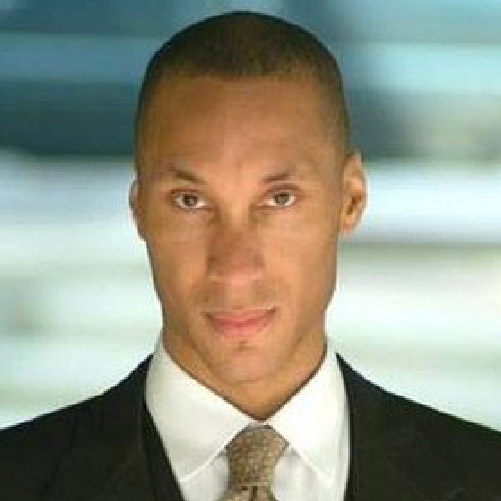 Dr. James Wadley
Dr. James Wadley is Associate Professor and Director of the Master of Human Services Program at The Lincoln University. As a scholar-practitioner, he is a licensed professional counselor and maintains a private practice in the states of Pennsylvania and New Jersey. He is the founding editor of the scholarly, interdisciplinary journal, the Journal of Black Sexuality and Relationships (University of Nebraska Press). He is also the founder and Principal of the Association of Black Sexologists and Clinicians and his professional background in human sexuality education and educational leadership has enabled him to galvanize scholars and practitioners in the field of sexology across the world.
Dr. Wadley received his Doctorate of Philosophy in Education from the University of Pennsylvania with a concentration in Educational Leadership and Human Sexuality Education. He earned a Master of Science in Education in School Psychology from the University of Kentucky after completing his BA in Psychology from Hampton University. Finally, he holds a clinical postgraduate certificate from Thomas Jefferson University/Council for Relationships in Philadelphia and several other state certifications that enable him to be one of the nation's best marriage, family, and sexuality clinicians.